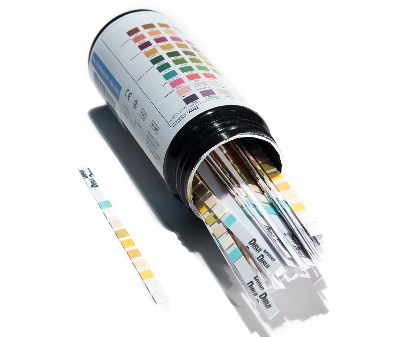 Strips are made for qualitative urinalysis, which are in vitro reagent for diagnostics. lt tests Leuko cytes, Nitrite, Urobilinogen, Protein, pH, Blood, Specific Gravity, Ketone (acet oacetic acid), Bilirubin, and Glucose in urine. Please refer to the out-side box carton and bottle label far the specific test parameters of the produci you are using.
The results on the strips can be read visually.
The strips are for professional IVD use only.
Urine testing strips
Image
Code
Description
Unit
Quantity