Microtubes with "Snap Cap" closure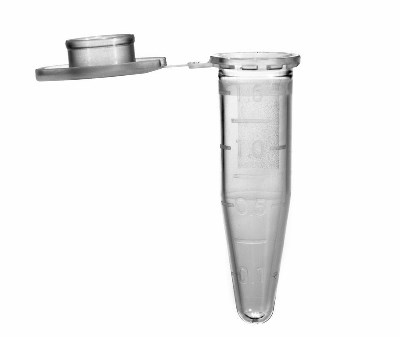 Biosigma microtubes snap cap are made of high transparency polypropylene.
The ClearLine version is certified Human DNA/PCR Inhibitor/Dnase/Rnase/ATP/Pyrogen free to satisfy the highest demands in several biotechnological applications.
Withstand high speed centrifugation up to 16.400 rpm or 25.000xg and temperatures from -80°C to +121°C.
Autoclavable to 121°C for 20 minutes.
CLEARLine® 1,5 and 2 ml microtubes free from human Dna/ Dnase / Rnase / Pyrogens / PCR inhibitors / ATP
Image
Code
Description
Unit
Quantity
CLEARLine® 1,5 / 2 / 5 ml microtubes type "Safe-lock"
Image
Code
Description
Unit
Quantity
Standard 1,5 a 2 ml microtubes
Image
Code
Description
Unit
Quantity